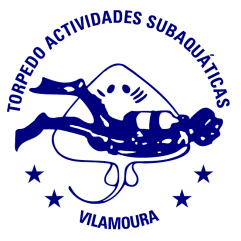 SCUBA Diving Vilamoura
PADI DIVING VILAMOURA, ALGARVE
Scuba diving in Vilamoura, Algarve with PADI Portugal is a great way to discover the under sea world of the Algarve. With wrecks to explore and thousands of marine species to encounter this is a rare opportunity to enjoy a holiday activity with a difference.
PADI SCUBA DIVING VILAMOURA, ALGARVE, PORTUGAL
As agents for PADI in the Algarve, Portugal (PADI Portugal) we cater for divers of all abilities. From beginner to dive instructor, Scuba Diving Vilamoura has all the facilities you need to enjoy year round diving from our fully equipped Algarve dive centre in the famous Marina Vilamoura.
For full details of our PADI diving courses in the Algarve, Portugal, please visit our Diving Prices page.
Our dive boat will take you out to the best dive sites in and around Vilamoura. There are some fantastic wreck diving and cave diving opportunities off of the Vilamoura coast and with Scuba Diving Vilamoura you can take advantage of some of the most competitive diving prices in the Algarve.
But the savings don't end here. Our sister company Cruzeiros da Oura provides a range of fishing charters and boat trips that are available to our divers and members of their groups at discounted prices. With further discounts for groups and individuals looking for multiple dives during their stay in the Algarve, we invite you to dive with us the next time you are in Vilamoura.
Want to know more? Contact our Algarve dive school today!