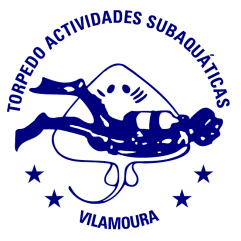 PADI Vilamoura
SCUBA Diving Vilamoura
Scuba diving in Vilamoura, Algarve with PADI Portugal is a great way to discover the under sea world of the Algarve. With wrecks to explore and thousands of marine species to encounter this is a rare opportunity to enjoy a holiday activity with a difference.
www.scubadivingvilamoura.com/en/
Diving in Vilamoura
There are some wonderful dive sites in Vilamoura including an artificial reef: The Blocks; a natural underwater wall known as the Balanceal de Fora and a natural rock formation known as the Pedra Nova (New Stone).
www.scubadivingvilamoura.com/en/diving-in-vilamoura.html
PADI Vilamoura
PADI is without question the biggest recreational diving association in the world and the most popular dive tuition type offered by diving schools in Portugal's Algarve.
www.scubadivingvilamoura.com/en/padi-vilamoura.html
Diving Prices
www.scubadivingvilamoura.com/en/diving-prices.html
Gallery
Vilamoura Algarve SCUBA Diving
www.scubadivingvilamoura.com/en/scuba-diving-vilamoura-photos.html
Contact Us
www.scubadivingvilamoura.com/en/scuba-diving-vilamoura-contact-us.html
Links
SCUBA Diving in Vilamoura Algarve Links
www.scubadivingvilamoura.com/en/scuba-diving-vilamoura-links.html
Party Cruises
Stag Party & Hen Party Boat Trips Marina Vilamoura
www.scubadivingvilamoura.com/en/stag-party-hen-party-boat-trips-marina-vilamoura.html